Small Hall system - Vivitek HD 4800 lumen projector and 3.6m wide SG Audio Visual Electric Screen and ceiling mount and HDMI/UTP converters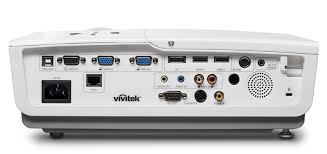 This system includes a bright high definition Vivitek DH976WT projector and a long ceiling mount and a set of converters to allow you to transmit your video over longer distances via network cable (UTP CAT5e or CAT6.
It also includes a commercial grade 3.6m wide projector screen in 16:9 (or option to choose a 16:10 format screen). The projector screen comes with a wireless remote control and a wall switch.